Cat Adventures Contest
Win a Cat Backpack and your best friend can travel in style!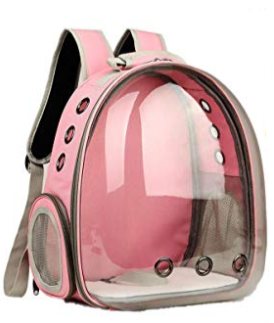 Explore the outdoors while your friend enjoys sightseeing, this cat pack is a must-have for any dedicated cat owner. With comfortable straps and a transparent cover, this cute and versatile backpack will be the key to wonderful adventures with your best furr friend! It is capable of holding up to 14lbs!
Subscribe to Emerald Coast Persians and you'll be entered into our September Cat Adventures Contest. Winner will be selected by random drawing, which will be announced on October 1st, 2019. Entries submitted after 11:59 pm on September 30, 2019. Subscribing to Emerald Coast Persians will automatically enter you into all of our contest, and keeps you up to date with our current events.
No purchase necessary.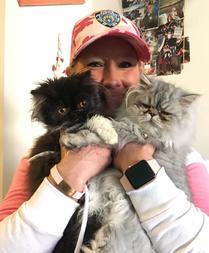 Congratulations to our 2017 Winner Mindy!
Mindy Manire is our 1st winner, she is the mother of Kensington and our Hudson. She won our St. Nick, now known as Harlem.