For mobile user, click the three lines on the right side to display our menu.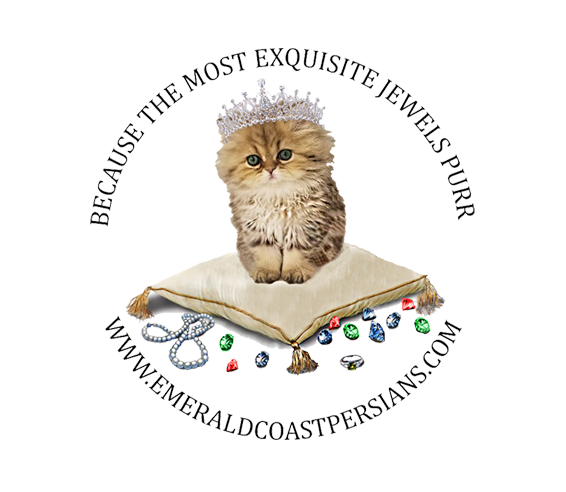 Persian Kittens for Sale   
"As an Emerald Coast Persian, I promise to always be adorable.  I know you think I am cute when you look at my picture. You don't know this yet, but I can really rock the bed head look.
  Yep…that's right when I saunter up to you in the morning and I see that smile creep across your face, I know just how much you love me.
  We will read great books together, you'll read and I'll turn the pages for you. We'll hang out on the couch together, you'll pet and I'll purr. I love you so much that when it is time for us to go night-night I'll share my pillow with you.
  I will be your loyal feline baby and you will be my forever love." 
Emerald Coast Persians is a cage less cattery located on the beautiful Emerald Coast of Florida
Our persian babies are high quality, loving and well social kits. We breed for loving nature as well as beauty. Our kittens are members of our family and soon may become one of yours! We are always happy to hear from potential and current clients.
[fts_facebook id=1453329304913745 album_id=photo_stream posts=5 align_title=center title=yes description=yes words=45 type=album_photos image_width=250px image_height=250px hide_date_likes_comments=no image_position_lr=0% image_position_top=0% popup=yes like_option_align=center slider=yes slider_speed=200 slider_controls_bar_color=#1069b3 slider_timeout=3000 slider_controls_text_color=#1069b3 scrollhorz_or_carousel=carousel slider_spacing=0px hide_like_option=no show_follow_btn_where=above_title like_box_width=500px slider_controls=dots_arrows_and_numbers_below_feed slider_controls_width=500px slider_margin="0px auto 2px auto"]